Ook beschikbaar in het: Dutch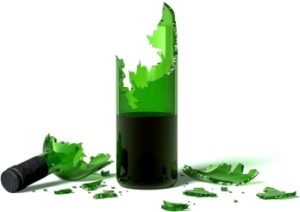 2017 is at your doorstep.
Not a single drop of alcohol for the entire duration of January!
You've been there, the endless debates with yourself:
I'm not drinking more than 2 glasses today.
I tried it yesterday, and although I failed, the least I can do is try.
So we try again today.
Heading to the supermarket later today, perhaps I'm better off buying half a bottle, that'll decrease the odds… sigh.
And you're all too familiar with that washed up feeling in the morning when you wake up after a night of constantly waking up: I'm a failure, I can't do anything, I'm ashamed…
All these self-debates and upcoming failures can be over if you decide to not drink anything during January.
Go with the flow, because there are many people who want to make January a Zero month.
Give your brain a break: 'no means no' is a lot easier to follow than 'maybe, if I…'
The first days might be hard, but you'll soon be rewarded.
After a day -or so-, you'll wake up feeling refreshed in the morning.
After a couple of days you'll start sleeping better.
You have more time to yourself in the evenings.
You lose weight.
and above all: you can be proud of yourself again!!